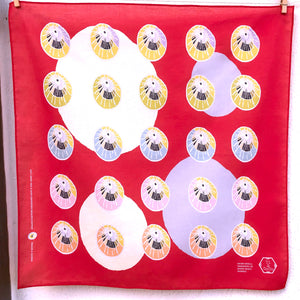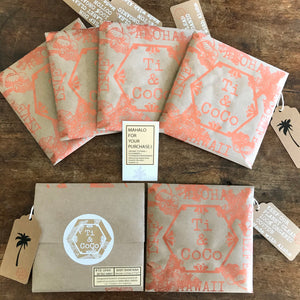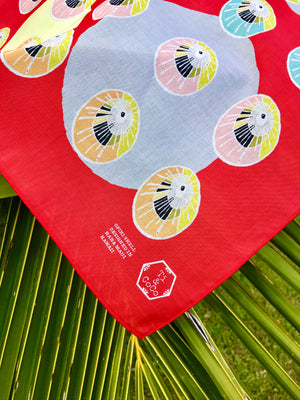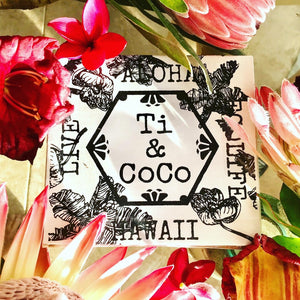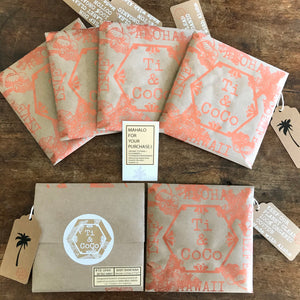 OPIHI SHELL Organic Cotton Baby & Kids Bandana in RED
Just in! The OPIHI SHELL Organic Cotton Baby & Kid Bandana was inspired and designed by Opihi shells on the coast of the Hawaiian sea. 
It is a mini size bandana that is made perfect for babies and kids (17" x 17"), the colorful Opihi shell motifs will give them happy aloha vibes!
The feather light weight baby & kids bandana feels great to dry their hands and feels nice *wearing it! Great for babies and kids's eco gifts shipped from the aloha island. Stash a little aloha in their backpack! Fast drying. It ships gift-wrapped, and packed in an eco recycled mailer box. MADE with ALOHA! 

A Story Behind the Design: Aloha! I am Hilo, designer here at Plumeria Sun in Hana, Maui Hawaii. I found Opihi shells at near by lava rock coast in Hana Maui, and sketched it, then finished it up in a way that gives you a fun graphic vibes playing with colors. It is made with 100% GOTS certified organic cotton and OEKO-TEX standard (It is good for our *environment ).
*Not certified for a medical use.

**The regular non-organic cotton production using tons of toxic chemicals for the farming is very harmful to the grower's health and our environment, just let you know.. :)