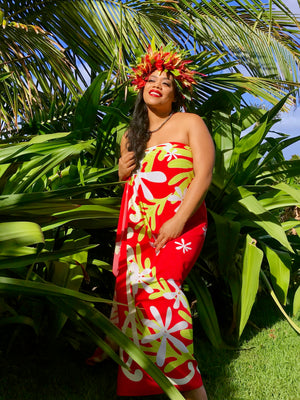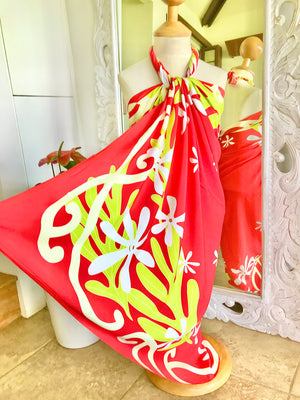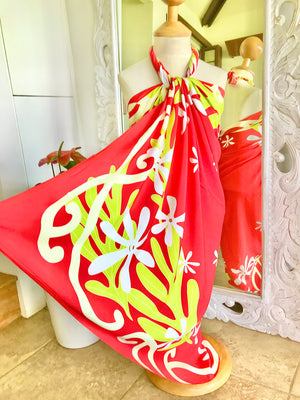 ECO BAMBOO PAREO - FAIRY TIARE Red - FULL SIZE
The FAIRY TIARE Red - FULL SIZE eco pareo was made with super silky, made of 100% bamboo fiber. It is great to use for a lbeach coverups, a light weight summer blanket, as a scarf or a shawl, hanging them as curtains, or whatever else you can think of. Wear ALOHA with our high quality eco pareo! 
Size: 45" x 70" 
We also chose 100% biodegradable plant starch pareo bags with paper labels for the love of nature.

 Fast growing bamboos help stop loosing our precious forests around the world (Most of rayon fabrics are made of wood), and save the environment in the better condition.
Our new eco-reactive digital prints save tons of water usage in the production process compared to the traditional Hand-painted pareo/ sarong production, which contribute a major water contamination from the factories to the rivers to the ocean.
Our bamboo fabric is certified by OEKO-TEX STANDARD 100, the international ecological industry standards. Eco Style + Clean Environment + Aloha!