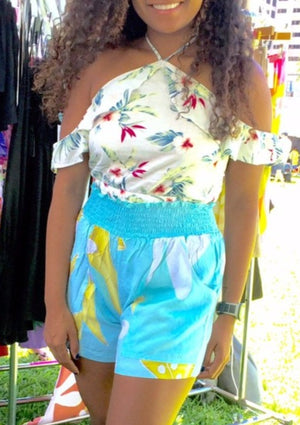 HIGH-WAISTED PAREO SHORTS MINT~~~ 20% OFF
These amazingly comfortable Ruffle Elastic Shorts are great for a warm summer day and wear it on the beach! Designed with chic Polynesian tropical motifs that will make you feel aloha! 30% OFF discount has been applied to the previous retail price of $39.00. 
STYLE: High-waist and soft elastic with 2 pockets.