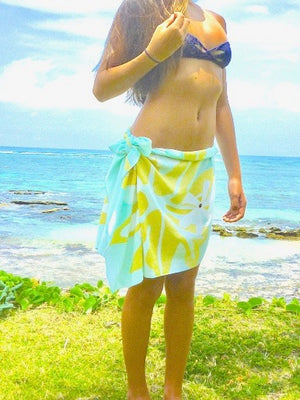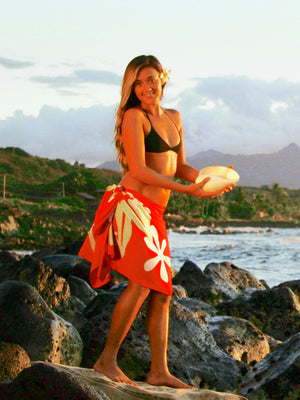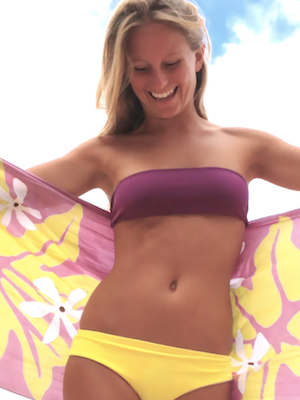 HALF PAREO - TIARE Mint
HALF PAREO - TIARE is designed on the beautiful North Shore of Oahu. The chic Polynesian inspired motifs are individually Hand-painted using Batik technique, which makes the design reversible.
This Plumeria Sun Kaikamahine (means 'a girl' in Hawaiian language) pareos are made from High-Quality 100% Rayon with trim-stitched hems. Try wearing them on the beach or by the pool side in different styles ("How to Tie a Pareo"), wearing them as a scarf, hanging them as interior decors, or whatever else you can think of! Feel the ALOHA with our top-quality pareos!
*click to see enlarged view for color variations