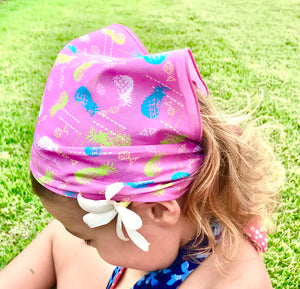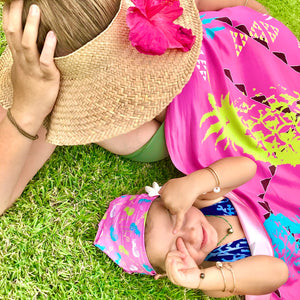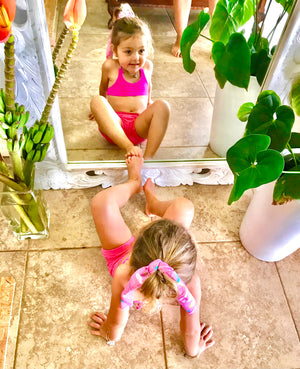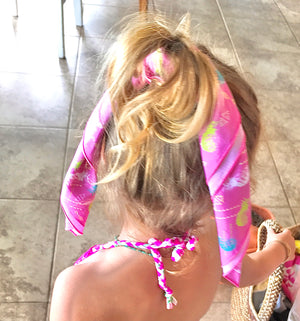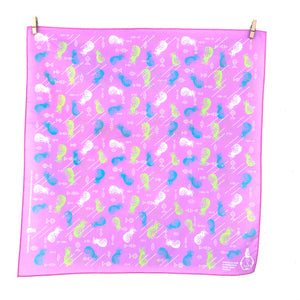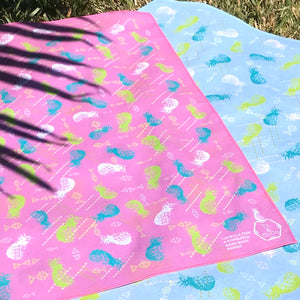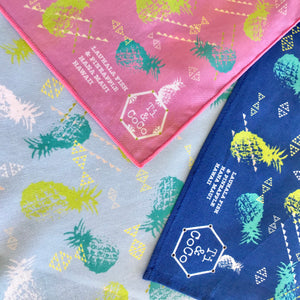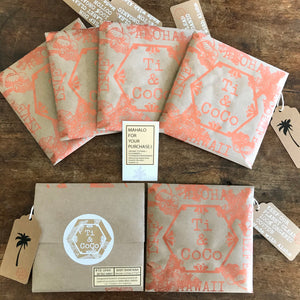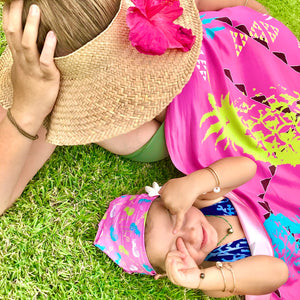 PINEAPPLE & LAUHALA FISH Organic Cotton Baby & Kids Bandana in PINK
The PINEAPPLE & LAUHALA FISH Organic Cotton Baby & Kids Bandana was
A New Arrival! The PINEAPPLE & LAUHALA FISH Organic Cotton Baby & Kids Bandana was inspired and designed by the Maui pineapples and Lauhala, the trees that provide its fibers to make floor mats and useful items for Hawaiians. The colorful pineapple motifs will share baby and kids the happy aloha vibes!
The feather light weight baby & kids bandana feels great to dry their hands and feels nice *wearing it! It ships gift-wrapped by designed and hand printed on the kraft paper one by one at our Hana Maui studio, one of the kind packaging, and packed in an eco recycled mailer box. Great for babies and kids' eco gifts shipped from the aloha island. Stash a little aloha in their backpack on the go! Fast drying. MADE with ALOHA! 

*Not certified for a medical use.

**The regular non-organic cotton production using tons of toxic chemicals for the farming is very harmful to the grower's health and our environment, just let you know..!