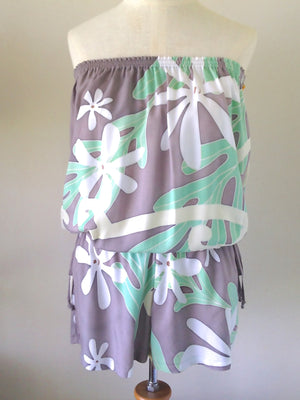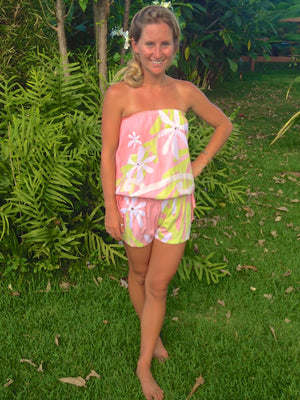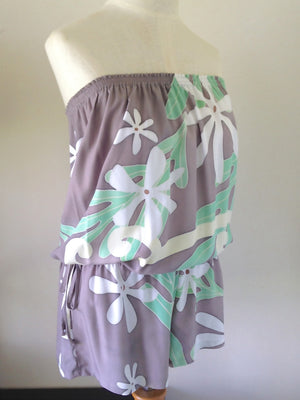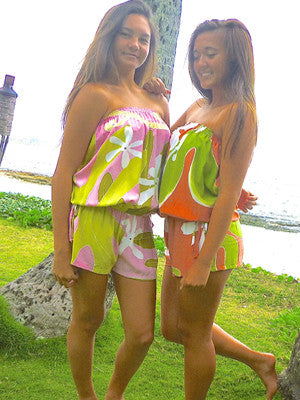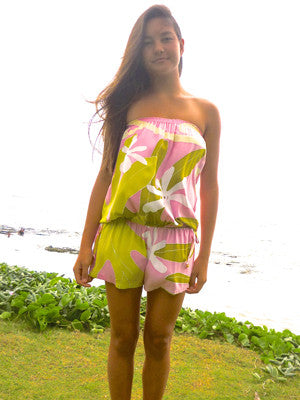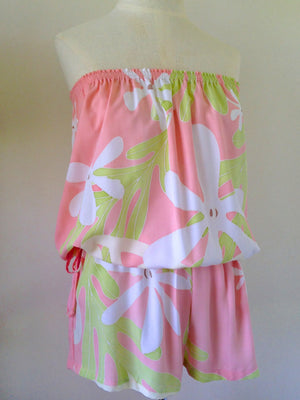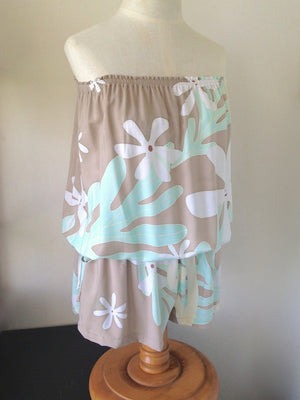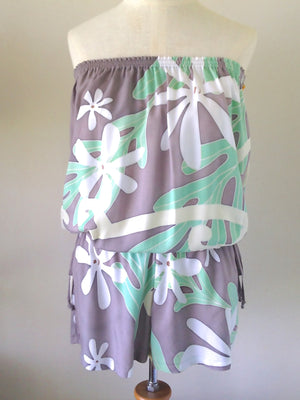 Short Romper
Amazingly comfortable to wear to the beach with your favorite swimsuit, or for a nice summer day out. Designed with chic Polynesian tropical motifs that will make you feel happiness and aloha!
*click to see enlarged view for color variations
For custom size inquiries, please contact us at hilo@plumeriasun.com for an estimate.