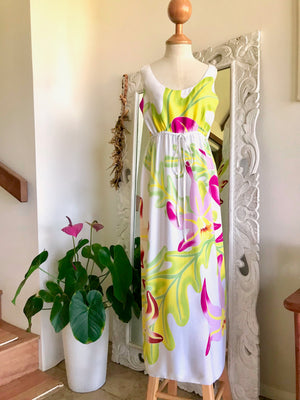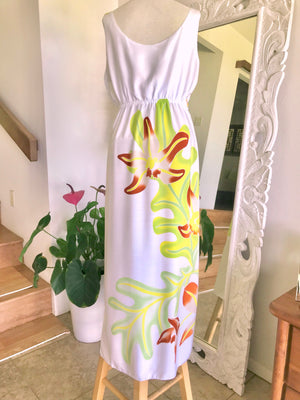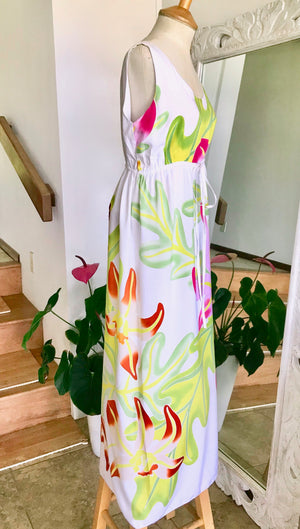 White Orchid Long Dress
This dress was inspired and made in Hawaii. Designed and styled in the tropical fun flair, the dress will make your outing experiences exciting one for sure with the gorgeous orchid prints were decorated the dress from the front, to the side, and they wrap around to the back of the dress elegantly. The material is made of high quality rayon 100% and Hand-Painted by Batik technique one by one. The left side slit gives you an extra comfort. For any occasions. Made with Aloha.

SIZE: S/M with adjustable draw string at the center of the waist.